Seaweed Lasagne - 8 Leaves
Please sign in so that we can notify you about a reply
The freshly hand harvested green blades from a prime Kelp Forest make Seaweed Lasagne Noodles a unique and extremely healthy product attractive to specialty food markets. The blades are carefully cut to 10x4 inch rectangle to match a pasta lasagne noodle shape. Each package of 8 blades will serve 8-12 Seaweed Lasagne portions. The Seaweed Lasagne Noodles are a gluten free product. This food is very low in Cholesterol.
Seaweed Lasagna Recipe: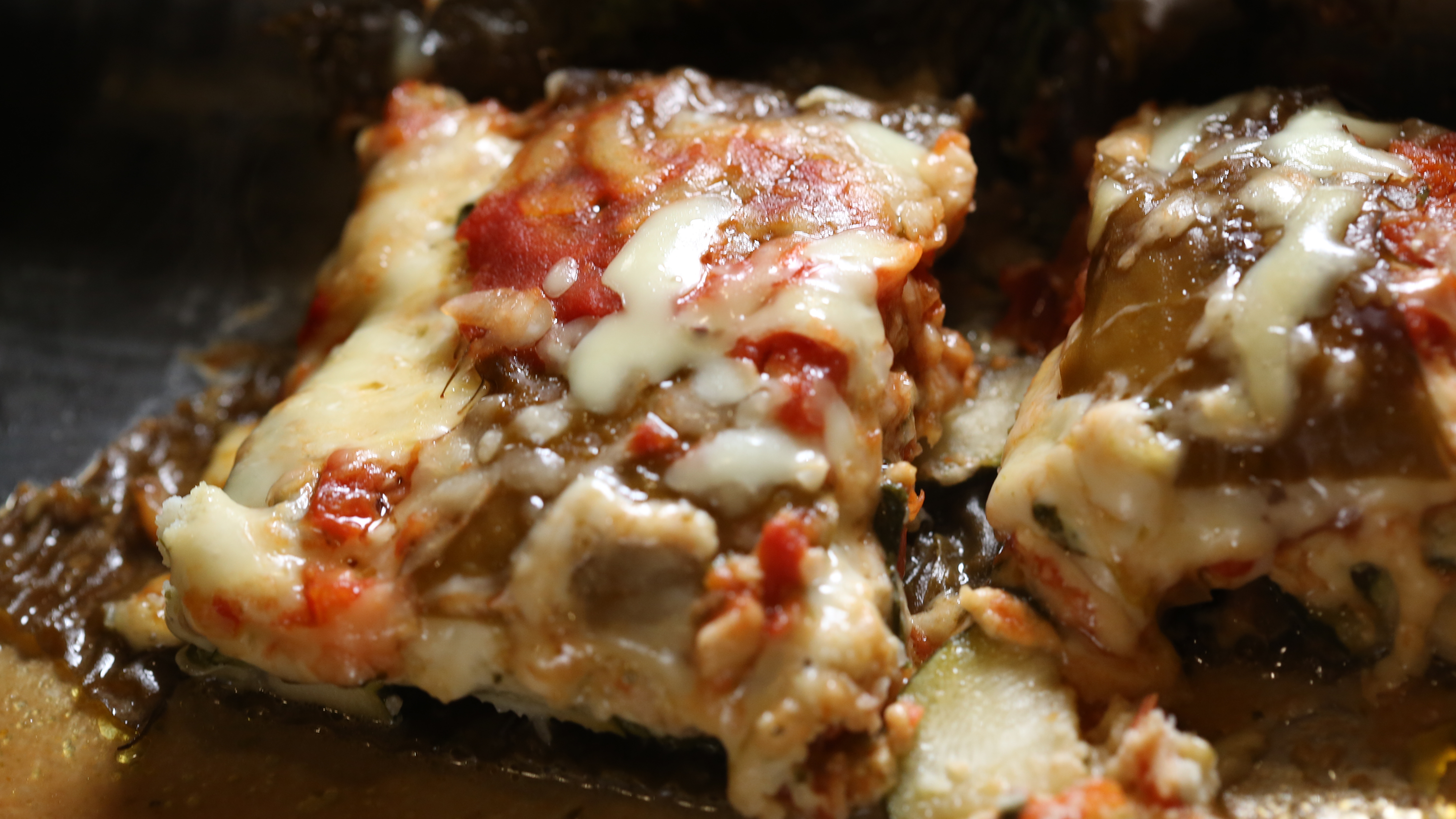 Serves 8

• 2 tablespoons grape seed oil
• ½ pound of fresh spinach
• ½ pound of mushrooms
• 2 orange bell pepper, chopped
• 4 large cloves garlic minced
• 42 ounces tomato sauce
• sea salt, to taste
• ground pepper, to taste
• 2 tables spoons basil
• 1 teaspoon of oregano
• 1 package of Seaweed Lasagna
• 3 cups Cottage cheese
• ¼ cup grated Parmesan cheese
• 11/2 cups shredded Mozzarella cheese, divided
• 2 cups of ground meat

Preheat oven to 375°F.

In a large skillet, heat grape seed oil and sauté ground meat, add fresh chanterelle mushrooms for 2 min , add bell peppers and garlic. Stir in tomato sauce and fine herbs. Simmer for 5 minutes then remove from heat.

Coat a 9x13 inch baking dish with cooking oil and set aside.

Put the seaweed fronds in boiling water for 3 min. (color change) drain and put aside

In Medium bowl; mix the cottage cheese, Parmesan cheese and ¾ cup of Mozzarella cheese together, add raw spinach, season it with pepper, if desired.

Ladle about 1 cup of tomato, meat, mushroom, garlic and bell peppers sauce in bottom of prepared baking dish. Top with one layer of Seaweed Lasagna noodles. Spread one third of the cottage cheese mixture over noodles. Evenly spread another cup of sauce over that. Repeat the process until all the noodles are used, ending with the last of the sauce. Sprinkle the remaining 1/4 cup of mozzarella cheese over the top. Cover tightly with foil. Bake for 30 minutes. Uncover and continue to bake until cheese is browned.

*Note Seaweed can be use in many ways. This recipe can be change for fish or vegetable eaters just by adding the fish or vegetables of your preference.
Our marine plant processing licence #2013-000623